Win a meal voucher with Zomato
I don't understand people who feel that food is just fuel for the body. For me, food is something to be shared with friends. Food needs to delight my taste buds. And food should also be enjoyed in a relaxing environment. That's why I love eating out so much and why I love that the fiancé regularly cooks amazing dishes for us.
Since I moved to Joburg, eating out has been a regular thing for me to do – usually to catch up with friends. I realised that I used to stick to the same old restaurants that I was used to or tried out new restaurants in the shopping centres that I was used to. Let's face it, finding a new restaurant is a schlep. That's why I love Zomato. They take out the hard work of finding a restaurant and provides you with tons of options in just a few clicks through their app.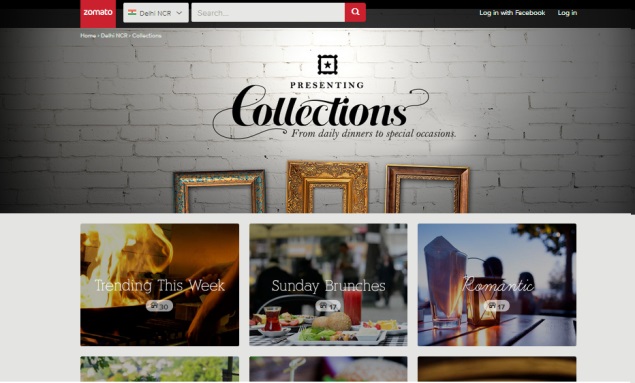 Zomato took the South African food community by storm last year and in no time mapped out almost all the restaurants in Johannesburg, Pretoria, Cape Town and Durban to create an online directory – a first of its kind. The concept is amazing – you have access to every restaurant in your city on one website. Similar sites exist but this surpasses them all with their current information and exciting vibe.
Their star feature is that users can post detailed reviews of their experiences – the food version of Trip Advisor. It's also kinda like the online version of word of mouth. You can check out trending restaurants, eateries within a specific suburb and you can see what ordinary people rate them. Zomato has actually become my first point of call when wanting to access to restaurants' operating hours, contact details and menus instead of googling or going to their website.
I also really like that they keep their content fresh by constantly looking at innovative ways to update their website. Their latest offering is a feature called Collections. You can browse for restaurants for a specific theme, e.g. romantic. Do you know how difficult it's been for me to think up first date restaurant ideas? Luckily I don't need to do that anymore but I suspect I'll be working my way through the Healthy Eating collection now.
The fun part of this is that Zomato's decided to spoil one of my readers with a meal voucher for two worth R200 to use a Vasili's in Morningside. Entering is easy! Just remember to use the Rafflecopter widget for your entries to be valid.
a Rafflecopter giveaway