My birthday wishlist
I was so hesitant to put together a
birthday wish list lastyear
for fear that I come across as a demanding person. Instead, it helped friends wanting to buy me a gift by giving them ideas on what I would most appreciate as a birthday present. It also worked spectacularly for me – one of my favourite gifts was my Coricraft clock that now sits perfectly in my open plan living area. So here's what I'm lusting after this year.
Le Creuset
Ever since the
Le Creuset
store opened up in Sandton City, it's been one of my go-to stores for gifts for friends. I never bought anything for myself since it always seemed so splurgy. Recently, after picking up a casserole dish for a friend, I left with a brochure of all their products. I was surprised to find out that Le Creuset cast iron and stainless steel products all come with a lifetime guarantee! It made me want the entire range even more. The husband and I love cooking and entertaining. I love the cast iron classic buffet casserole. Not only is cast iron a great conductor on all sources of heat, this looks stunning brought to the table for guests to dig in. At R2100 for the 2.0 litre/26cm, it's definitely a splurge item but browse through the Le Creuset website for tons of cheaper products that I love and I'm sure you will too. Just remember that my favourite Le Creuset colour is cherry.
A much needed hair treatment
The last time I cut my hair was before my wedding. It was nothing more than a cut and my simple hairdresser from back home did it for me for about R50. My hair now looks super long, shapeless and hides lots of greys while my hair is down. Since coming back from my epic European trip, it also needs some TLC to get back to a healthy shine. I'm a simple girl so it's no wonder that I've never visited a proper hair salon and have never had any treatments. I've been thinking that now is the time. I assume I need a treatment but what do I need – Olaplex, Brazilian, Opti – it's all so confusing. Colour – yes please but should I just cover the greys or do I need highlights? I don't even know where I should be going to so I would love a recommendation along with a voucher for what I should be doing.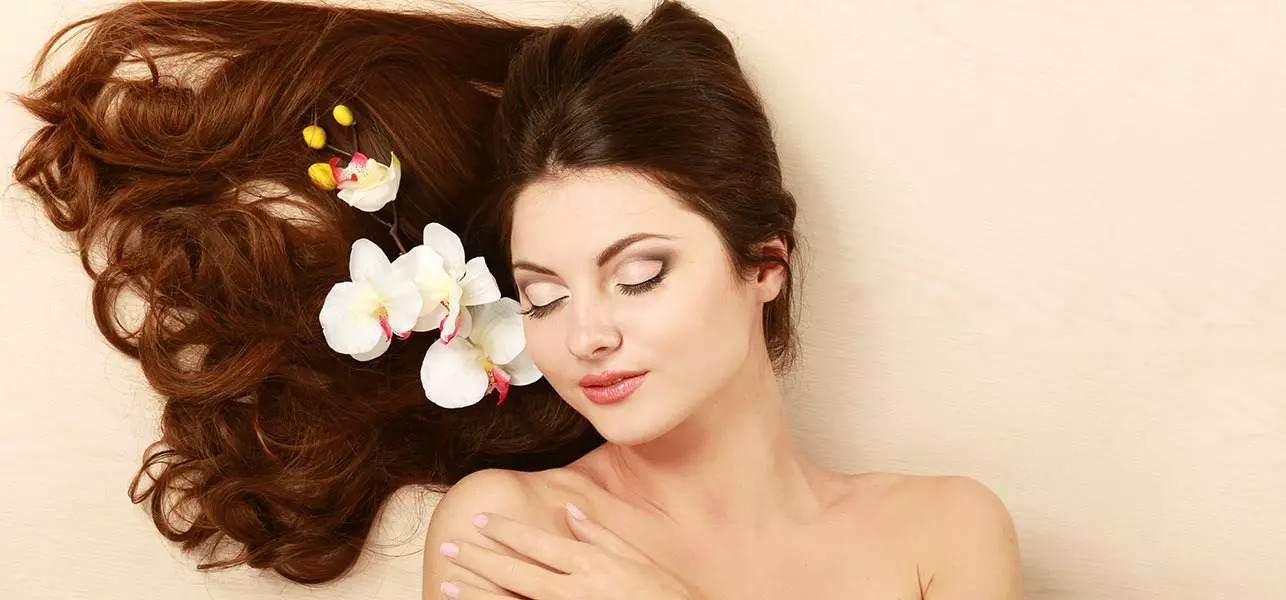 Dermalogica products
I only use
Dermalogica
products on my face. I've even converted my husband so we're no strangers to their range. My bathroom has the special cleansing gel, microfoliant, multi-vitamin power recovery masque, ultracalming mist, skin hydrating booster and an almost empty moisturiser. The one thing that I haven't yet tried is the renewal lip complex. It's a blend of avocado oil and shea and cocoa seed butters to moisturise lips to make them soft and kissable on my new baby's skin. At R510, it's pricey for a lip balm but given the wonders that Dermalogica does to my face, I think it'll be worth it.
A mommy-to-be massage
I love how I haven't gained much weight and although I have some pain, I'm not walking around like a massive whale. I'm hoping that by the time my birthday comes around that I'm not large and uncomfortable but if I am, I would love to get a mommy-to-be massage. I found that
Renaissance Spa
does preggy massages – a lot of spas steer clear of women about to pop. I love the sound of the Gorgeous Glow Pregnancy Massage Package but I'll probably be bored of 4 and a half hours by myself so I'll opt for the Mama Mio Pregnancy Massage. It's R590 for a full body massage.
Great smells
Whenever I have people over to my house, I light up the baobab soy lite wax candle in my bathroom. I love the fragrance and the candle jar is so pretty – a little baobab tree lights up. I got them together with a matching hand wash and lotion from the Soil online store. At R220, it's not badly priced. I'm looking to replace the baobab range with coconut. Doesn't this uplifting
coconut organic soy wax candle
look gorgeous!
Mommy mobile
I've had my little car for nine years now! When The Unborn announced his impending arrival, things had to change and the biggest change has to be my little car that served me well as these years. I'm heartbroken to let Vomit go but oh so excited at all the new options. Top of my list is the Mazda CX-5. With a reverse camera, ISO fix points and space for my stroller, it offers the best value for money in it's segment. At R335 000, I think this is best as a gift I give to myself.